Our ever-popular adventure camps are back for Easter & Summer 2022
Our adventure camps take all of the best bits from our huge range of activities and roll them into one adrenaline fuelled week of kayaking, rafting, tubing and bushcraft. 
These camps cater to the 11–16 year age group and run on weekdays. No experience necessary and all equipment is provided.
Week 1 - 27th June 2022 to 1st July 2022
Week 2 - 4th July 2022 to 8th July 2022 (sold out)
Week 3 - 11th July 2022 to 15th July 2022 (sold out)
Full 5 day week - 5hrs per day. 10 a.m to 3 p.m
Ages 11 yrs to 16 yrs
€249 pp
€20 discount per additional sibling
19th April 2022 to 22nd April 2022
4 day week - 4 hrs per day.
11 a.m. - 3 p.m daily
Ages 11 yrs to 16 yrs
€175 pp
​What a typical day looks like
Our camps start in the morning and we advise participants to arrive 15 minutes early so we can get started straight away. The day is split into a morning and afternoon session separated by lunch. Each session is based around one of our activities, kayaking, rafting, tubing and bushcraft. The week ends with an expedition where we will put to use all of the skills learned throughout the week
You will need to dress for the outdoors, bring a packed lunch and most importantly bring a sense of adventure!
We provide all of the equipment required for getting on the water including a wetsuit, buoyancy aid, cag (jacket) and helmet. Participants need to bring swimwear for under their wetsuit and a pair of old runners or wetsuit shoes. Flip Flops, sandals or sliders are not acceptable for wearing on the water. Personal wetsuits may be worn but should not be of 'Shorty' type. We have full changing facilities and hot showers at our base in Mill Lane.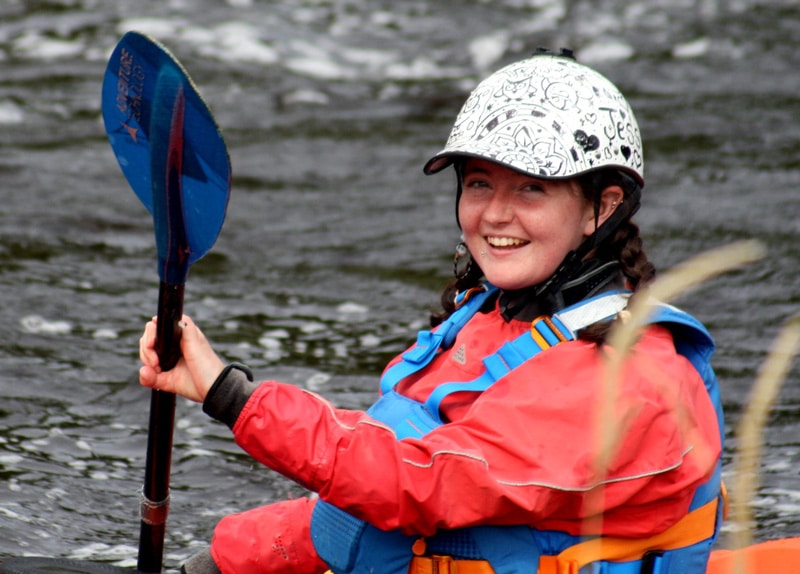 Our raft guides are all IRF (International Raft Federation) qualified and have countless hours of experience working on the river. Between this and our passion for sharing our love of the river our guests are in safe hands.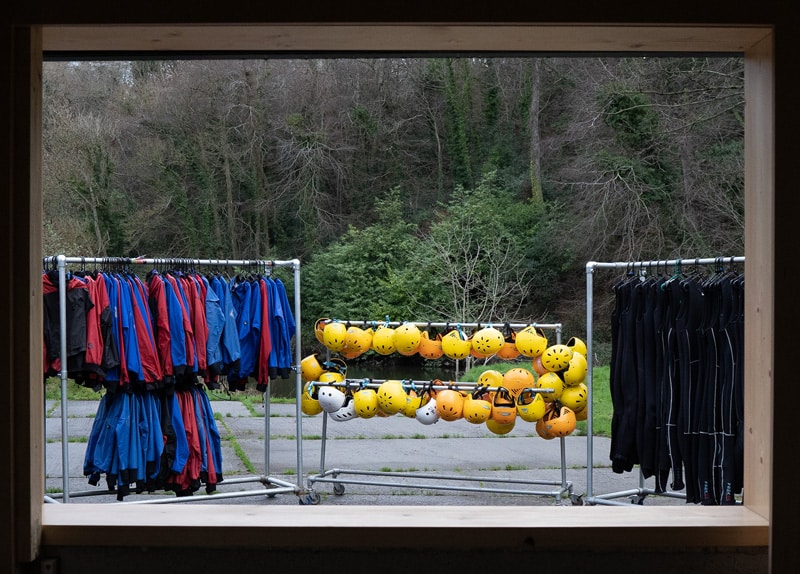 We use the very best of gear from Aqua Design and Palm Equipment to ensure complete comfort and safety for everybody who joins us on the water. Our Rafts are custom made with the River Liffey in mind. Stable, Sturdy and super comfy. Our Wetsuits, Cags, Buoyancy Aids and Helmets help to keep you safe and warm throughout the trip.
Our camps are completely Covid-19 compliant. Each participant is allocated their own equipment for the week. We adhere to the stringent cleaning measures laid out by Failte Ireland in the Covid-19 safety charter.